Cool links below.
Happy everything.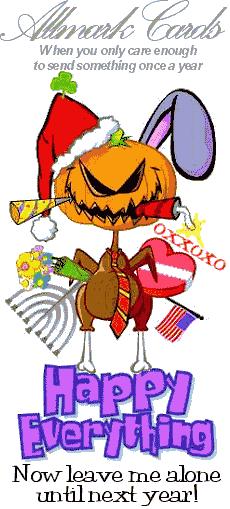 Keep scrolling down.
Search Engines
AltaVista You know us as the Internet's original search engine.
Lycos One of the most visited hubs on the Internet reaching one out of every two web users.
Yahoo! With over half a million sites divided into more than 25,000 categories, Yahoo! is both browseable and searchable.
InfoSeek GO Network is a new brand that brings together the very best of the Internet in one, easy to use place.
Favorite Sites
Orisinal
Original games site.
Miniclip
Miniclip games.
Comedy zone
Funny stuff
Adam Deanz site
Adam Deanz cool site
Stickpage
If you like stickmen killing each other, you'll love this.
Clublaugh
Funny stuff
Something
The best site ever.
Error page
This is yet ANOTHER example of how microsoft sucks.
Linux
An alternative OS. Better than microsoft.